who wants one???? these are white ratsnakes and red ratsnakes (possibly everglades)
so far 3 white have hatched and 2 pipping.. the reds are a little behind and 5 are pipping, none are out.. i will post more as the reds hatch..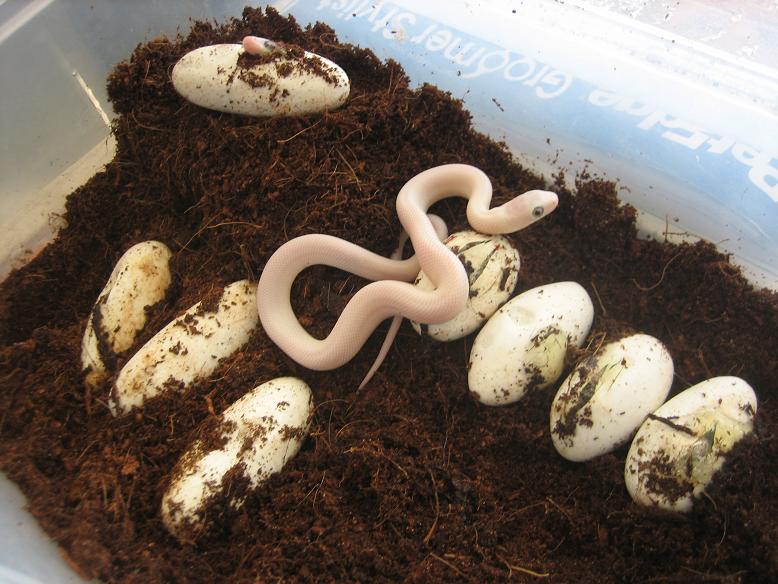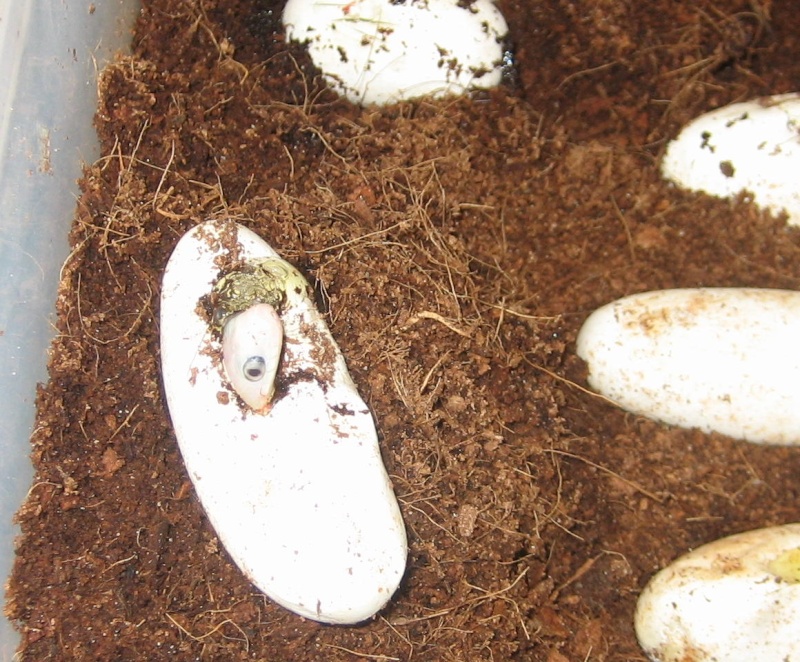 sandypaws




Location

: desert of calif


Posts

: 51



wow ...mother nature really is amazing


Admin

Non Active Admin - Retired




Location

: Canberra, Australia


Posts

: 2126



They come out so clean and new, not like humans..

lorie




Posts

: 1289



Don't think i could own one but WOW how FASCINATING!!!! Thanx for sharing this miracle of birth with us Sandy. God never ceases to amaze me!! Congratulations to you and the proud parents...Hope all goes well!!

_________________
~..~ * An open mind is a doorway to learning!! *~..~

http://dogbowsanddecos.com

Donna

Forum Administrator





Location

: Fairfield West. NSW


Posts

: 1896



UMMMM WOW they are totaly stunning snakes..

I wish i lived closer as i would be scooping some of them up in a flash LOLOLOL...

good luck with them

Emmalovesbeth




Location

: Brisbane


Posts

: 644



Oh dear Lord....I want a poo Sandy.
How would a snake get to PA? I could ask my "herpetologist" nephew. Pretty snake.
Hey woman....how's them chickuns?
_________________

jonna




Location

: Pennsylvania, USA


Posts

: 1638



get a snake to PA..??? easy!!! put it in a box and ship it overnight with fedX.. reptile people do it all the time..
last year i shipped a kingsnake to ROTT.. you/your nephew just have to pay for shipping, cause i am not paying $60-70 bucks to send you a free snake.. hahahahaha
the chickuns are good.. still getting 12-18 eggs a day... my EMU is getting BIG.. i should get a picture of it soon..
i hope its a girl so i can get HUGE green eggs!!! are the equal to 2 dozen chicken eggs?? how much could i sell those for???

sandypaws




Location

: desert of calif


Posts

: 51



Wow....Well, if things go OK in Nov. w/ the Township (and it ain't lookin good) I would love an emu hen.
My damn chikuns are on strike. I am lucky to get 2 or 3 eggs a day. I think they are pissed at me for wacking King Cock. But they are in love with Lenny....so funny. They are always preening him...
_________________

jonna




Location

: Pennsylvania, USA


Posts

: 1638



Tammy wrote:wow ...mother nature really is amazing
+1

tezzymusic




Location

: South Brisbane


Posts

: 206




Similar topics
---
Permissions in this forum:
You
cannot
reply to topics in this forum