I love cooking, finding new recipes and making things from scratch with wholesome ingredients. I try to eliminate as much process food from my diet as possible. Does not always happen my craving for sweet things sometimes overrides my desire to eat healthy.
I also love cooking for my pets. Try to keep there meals as fresh and wholesome as possible as well. Thought I share with you my Vizsla stew. Chase and my vegetarian cat Minou loves this but Bruce will only eat the meat. Recipe varies from time to time depending what meats and vegies are available. Now I add spices and ingredients that help with joints and anti-inflammatories to help chase and Minou as she gets older.
Went a bit overboard this time with the amount of ingredients I bought so had to cook the meat separately. When I have cooked to much I just freeze half in batches and take out when needed.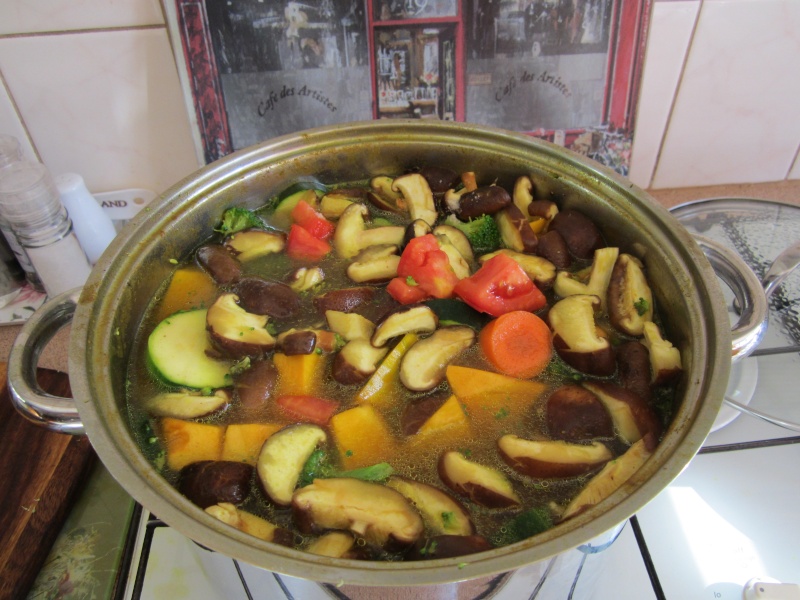 Here i have added carrots, shataki mushrooms, zuccini,tomato, pumpkin, broccoli, brown rice and tumeric(good anti-inflamitory). I did add a little bit of garlic this time but don't do that very often, there so many mixed messages if its good for them or not. If i don't have tomatoes usually add tomato paste. Minou has weird habits so sometimes i take bit aside for her and cook a little bit of curry powder to it she goes nuts. true mauritian cat.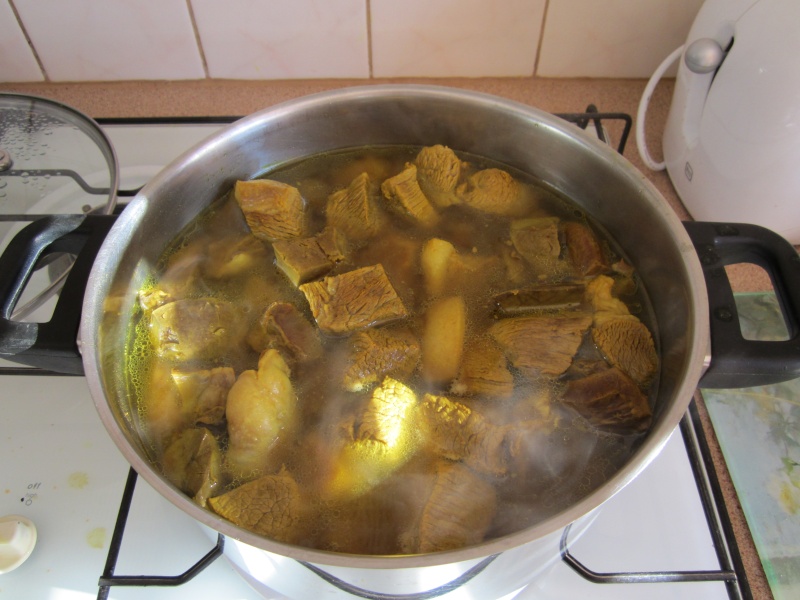 In here i have lamb, beef, 5 lamb hearts and a liver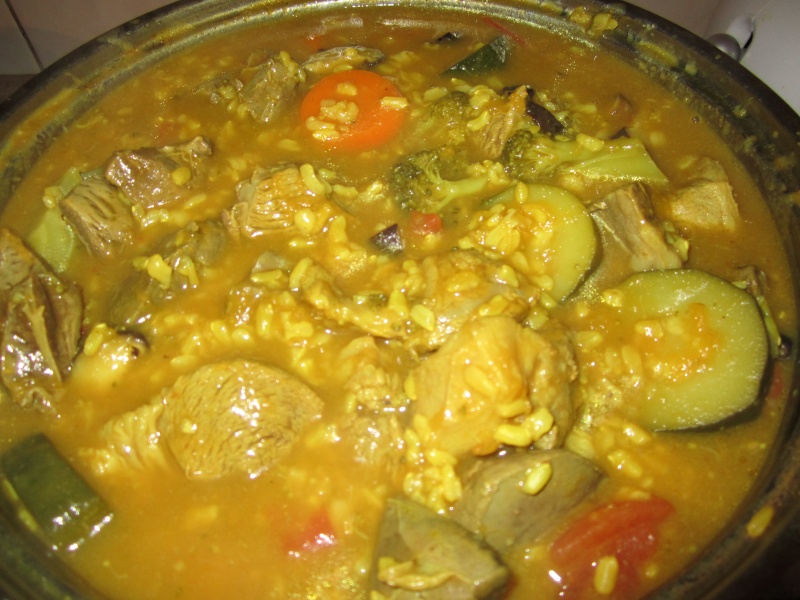 I simmer this for about 1 1/2 hours (brown rice take longer to cook then white rice)
Hope you like my recipe i have many more if you want to hear. Would love to hear others recipes, love finding new things to cook

Chase




Location

: Victoria, Australia


Posts

: 598



Was a bit worried when I read the title lol I'd need a huge vat for our crew lol

CoatCutter

Forum Administrator





Location

: Sydney, Australia


Posts

: 1536



Me too Anthony ...Wasn't sure what to expect when i opened this one lol

Donna

Forum Administrator





Location

: Fairfield West. NSW


Posts

: 1896



Lol yeah having to many problems with chase that I thought I will just make stew out of him.

How many do you have cutter that would probably be one meal for your guys

Chase




Location

: Victoria, Australia


Posts

: 598



that look like it can feed to human too! lol...., but nice cooking works and keep posting more of your cooking class!


tezzymusic




Location

: South Brisbane


Posts

: 206



Lol every time i cook for the pets my brother wants to eat it. told him he can if he really wants to but because its labled as the dogs food he says 'nah better not'

Chase




Location

: Victoria, Australia


Posts

: 598



ooo how lovely


shiveringpuppy




Location

: USA


Posts

: 737




---
Permissions in this forum:
You
cannot
reply to topics in this forum