Thought you might like an update on chase's condition. He was on anti-inflammatory for about two weeks which didn't affect his condition either way. So I took him back to the vet today to get X- rays done. What they found is he has sciatica in the lumbosacral joint. The vet said this can be caused by a chain reaction, he pinches a spot in his back which irritates the joint and can cause a build up which leads to arthritis.
So now he is on a course of cortisone and kept still again, hopefully that fixes the problem so we don't have to head to surgery. On the plus side though the vet X-rayed his hips and knees as well. he said his hips were absolutely perfect and his knees were in very good condition as well.


Have to thank tails again for the great vet recommendation; I am very pleased with his efforts to find the right treatment.



lastly a few pics having fun with my giant puppy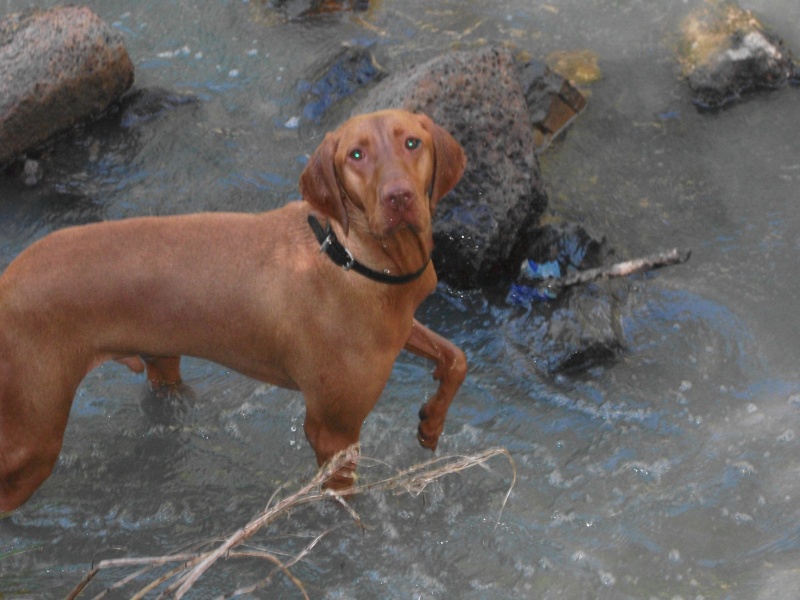 aaawwww mum that cats don't have to do this



Chase




Location

: Victoria, Australia


Posts

: 598



What a cutie. Hope he is 100% soon.

jonna




Location

: Pennsylvania, USA


Posts

: 1638



OMG, he looks sooo sad in the santa suit!


lorie




Posts

: 1289



Don't normally dress my dog. That suit was ment to be for a two year old child lol. Christmas brings the sillyness out of me, but my two cats want get out of it next year there going to be elves ( and I will proberbly be ripped to shreds).

Chase




Location

: Victoria, Australia


Posts

: 598




lorie




Posts

: 1289



Beautiful pics chase.....dont think he liked to be santa.....Beautiful wardrobe lorie....she has more clothes than me!!!!!What about some dress up pics ???



Sinner




Posts

: 1111



Thanks for update Chase. Glad to hear your getting looked after at vet. I'm moving this week but will still make the trip for all vet care. He is worth it and I have lot's of clients that have been happy with him as well......


Tail's a Waggin'




Location

: Melbourne, Victoria


Posts

: 1074



Yes we all like to know how things are going...here's hoping they have it sorted - he's a very handsome young man indeed.
Jill, Mingo has more clothes than most people...


mutleymanor




Location

: Gold Coast, Queensland.


Posts

: 1374



Thanx for the update...Hope all is back to normal soon

Donna

Forum Administrator





Location

: Fairfield West. NSW


Posts

: 1896




---
Permissions in this forum:
You
cannot
reply to topics in this forum