O.k so I recently had a post about hand outs for clients in regards to line brushing and poodle antics said that Pets Australia had one for puppies but it wasn't specifically about how to line brush. Sooo today I joined Pets Australia, Yey! and I shot them off an email to suggest adding a client hand on line brushing, this is what Joanne wrote back-
"Hi Sarah, Welcome aboard!!
Nice to have you and I look forward to having you compete at the Melbourne comps next year.
The idea for the new handout is simply STUPENDOUS, we love the concept and Iím sure it would be useful for other groomers to have and to use as well. The more education we can get out there, the better.
Problem for me is that I donít have the expertise to write this one ( as I usually donít, on grooming issues) so hereís what we normally do in these situations:
- can you flick me some lines that you would like to see mentioned in the handout ( and let me know of any that you donít want to see)
We will then format them into a rough draft and send them out to the groomers in the membership for comment, additional thoughts and any further inspiration.
We will then acknowledge all the participants on the handout, finalise it with your help and get it public.
How does that sound to you?
Best Regards, Joanne"
I have a few ideas but I am not the best with words and explaining things, so can anyone help. I will let Joanne know who said what

Retired teacher of English here so if you want proof reading done send me a copy. I think there are a few ex teachers on this forum?
Suggested lines but I think they've been mentioned -
"Always check your brushing out with a comb AFTER thoroughly brushing to the skin. It is just to check - not to drag through missed mats".

mutleymanor




Location

: Gold Coast, Queensland.


Posts

: 1374



my 2 cents

"Be sure to remove tangles and mats from your dog before line brushing"

Chris




Location

: Canberra, Australia


Posts

: 716



Well, tbh, most owners won't bother. It's just one more thing that they have to do that they don't have time for.

Line brushing... Is brushing in small sections at a time. For example, for a back leg, I'll start at the bottom of the leg - the "cuff". When that small section is done, I move about a centimetre or two up the leg and brush that next section, brushing into the previously brushed section. Continue on up the leg, combing through after a couple of sections. Easier to do than explain I guess lol
_________________
Mitakuye Oyasin
... Lakota Sioux Saying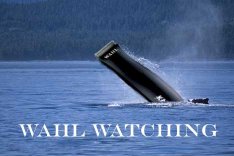 CoatCutter

Forum Administrator





Location

: Sydney, Australia


Posts

: 1536



Since as Anthony pointed out its is easier to demonstrate than explain...Could some thought be give perhaps to an electronic version of the "flyer " being available which includes a video clip demo?

Donna

Forum Administrator





Location

: Fairfield West. NSW


Posts

: 1896



Pets Aus. are getting a few other groomers to write it. My thoughts were with the handout is that when a client needs to know how to line brush I would like usual demonstrate on their dog and explain the process, but I would also give them a hand out that has step by step instructions with pictures so if they forget how to do it at home then they can refer to the sheet.

Donna wrote: a video clip demo?
if you search on YouTube it is there already http://www.youtube.com/watch?v=Jb8PKrqtWI8


Chris




Location

: Canberra, Australia


Posts

: 716




Similar topics
---
Permissions in this forum:
You
cannot
reply to topics in this forum