Hi everyone. It has been awhile so I'll bring you up to date here and there.
Old members will remember Wilbur (wilburbertlehumpledinkles). That's my english staffy named after losing my best friend Waldo (Rotti). I forgot what having a pup was like.
My Mum has lived in Queensland for many years now and until last year she was retired on a beautiful boat at Townsville. I was woken up very early one morning by my mother screeching on the phone as she stood on the pier with her little treasure Inka and watch the boat burn then sink. I made arrangements for accomadation that would also take Inka. The rest is obvious isn't it



Mum has now been on a trip around the world and decided to make Germany her new home. We have adopted Inka. She came to us overweight and I think a little depressed as her whole world had been turned upside down. We nearly lost her at Christmas as she was suffering diabetes. Against my vet wishes I took her home to give her that last chance. As you can see a wise decission as she is still with us. She has dropped all her weight and is now looking lean and sexy. She has 5units of insulin am & pm. Due to this she is losing her sight now but by the way she leaps around this house she doesn't care.
We Love her and so does Wilbur.............
C:\Users\owner\Pictures\2011-04-18 Iphone\Iphone 011.JPG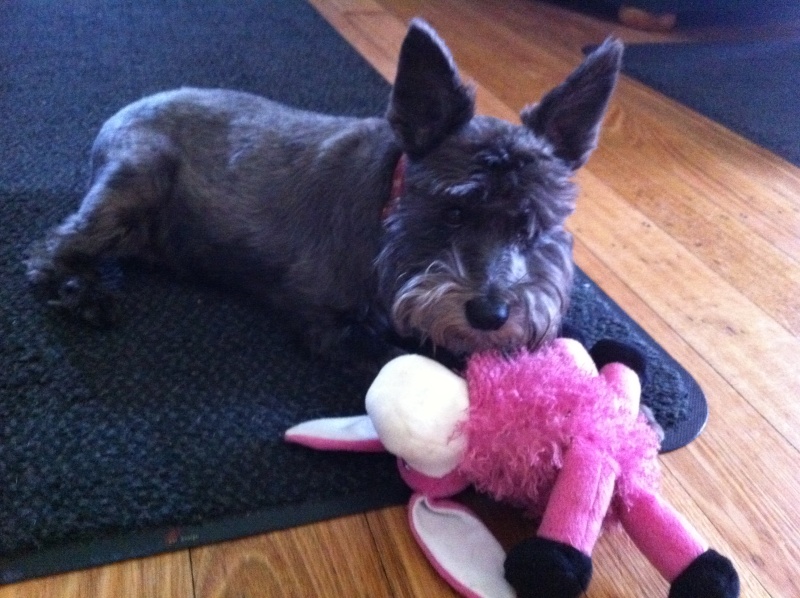 Tail's a Waggin'




Location

: Melbourne, Victoria


Posts

: 1074



Yes she is a minature schnauzer. Yes that is a funny looking cut. It is called practical in our house. However I would love to be able to do it better. Practice makes perfect, Right lol lol

Tail's a Waggin'




Location

: Melbourne, Victoria


Posts

: 1074



Now you have a beautiful Inkydinkles ...she is awesome

Donna

Forum Administrator





Location

: Fairfield West. NSW


Posts

: 1896



Welcome Inka!!! Awesome pics. Love their hats in avatar....Was this a melbourne cuo lunch ???



Sinner




Posts

: 1111



Sarah. She is just gorgeous. Glad that she and your mum escaped the burning boat safely too.

DoggyDoos




Location

: Berwick, Victoria


Posts

: 897




---
Permissions in this forum:
You
cannot
reply to topics in this forum