Hi everyone,
When I first joined the forum a few months ago I told everyone how I was getting a white standard poodle puppy in the next few weeks. Well many weeks later I thought it was about time I gave you an update lol.
Donatella has been home for 3 weeks now and has fitted in with our family fantastically. She adores our other dogs and our Jap Spitz Bear has really mothered her, which is beautiful to watch, he even shares his bed with her of a night time

Having never owned a poodle before I am so surpised at how smart they are, she has already toliet trained herself and has learnt to go up and down our stairs (which took our other dogs about 6 months to learn!!) She is the star of puppy school, and last week she took on a staffy pup after he would not leave her alone and she won!
So as you can tell I am a smitten new mum, and here are some pictures I wanted to share.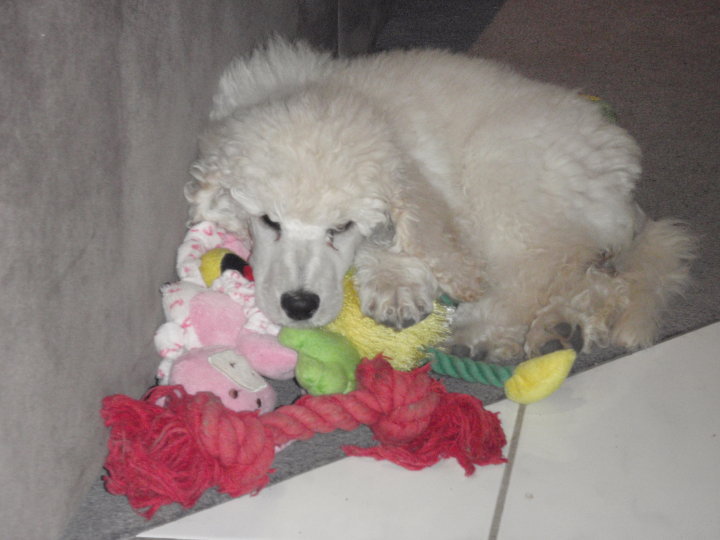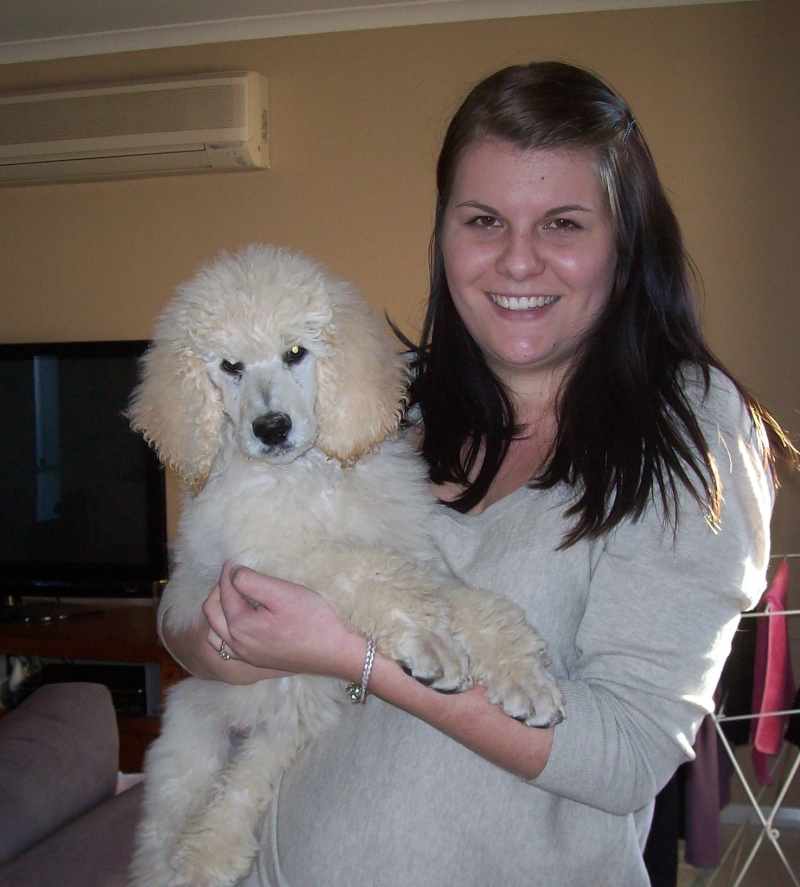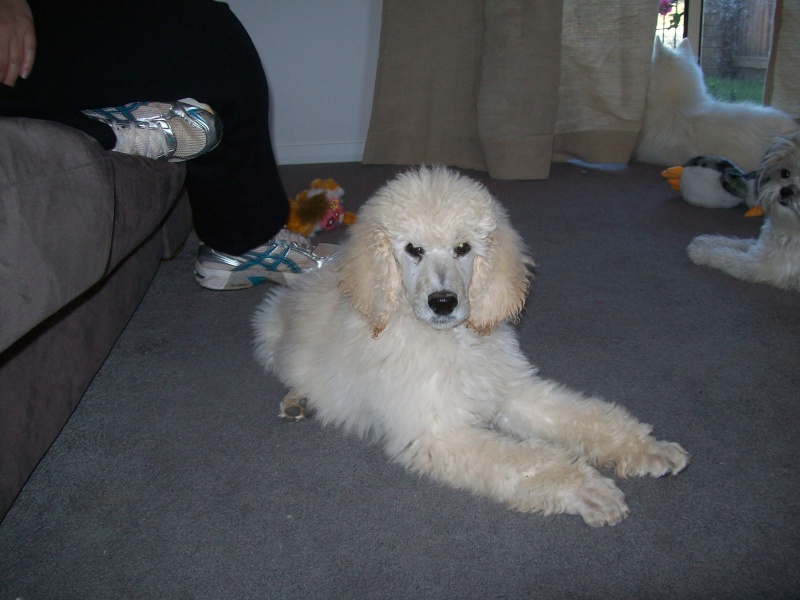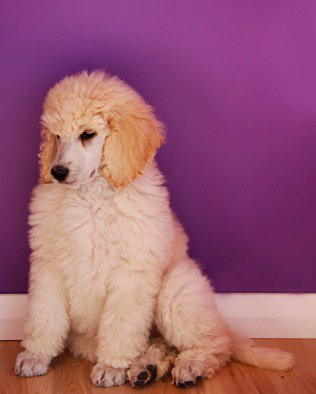 Pawcasso




Location

: Canberra


Posts

: 47



I love that puppy fur. She looks just lilke my London as a puppy. Brings back memories, oh, of only a year ago. She will bring you years of joy and Yes! I bet she is so clever.... She will keep surprising you. Thanks for sharing!

Bed and Biscuits




Location

: Darwin NT


Posts

: 306



She is a beauty...thanx for sharing the pics with us!!!

Donna

Forum Administrator





Location

: Fairfield West. NSW


Posts

: 1896



I really like the last one. You could use it as a reminder card, with a thought bubble saying... "Hmmm, I think it's time to visit Pawcasso!" Meh, just a thought


CoatCutter

Forum Administrator





Location

: Sydney, Australia


Posts

: 1536



Cute idea Anthony! The last one was taken by a professional photographer who come to take some shots for my website about 4 days after Donatella came home. This was about the only picture that Donatella stayed still for!

Pawcasso




Location

: Canberra


Posts

: 47



She's beautiful!!


lorie




Posts

: 1289



I love the reminder card idea, esp with the salon colours so obvious in the background! Perfect!

Bed and Biscuits




Location

: Darwin NT


Posts

: 306




shiveringpuppy




Location

: USA


Posts

: 737



Lovely! Very gorgeous.
(You all know I'm gonna slit my throat, right?)

jonna




Location

: Pennsylvania, USA


Posts

: 1638




---
Permissions in this forum:
You
cannot
reply to topics in this forum